Building a magazine website can feel like a tall order. Even with the widely-available digital platforms available for publishing online magazines, it's still quite the task to generate content, keep that content up to a consistent standard, and publish it with almost robotic regularity.
Building a magazine website is easier than ever if you have the right tools and know-how in place. Here's what you'll have to do.
Step One: Pick an Appropriate WordPress Theme
There's a good reason why WordPress has over 60% of the content management system market cornered: it's simple, it works, and it's more than capable of powering your digital magazine.
Of course, there isn't just one version of WordPress. If you choose from a wider variety of themes, you'll realize that WordPress can be different things to different people. You'll want to choose from online magazine themes.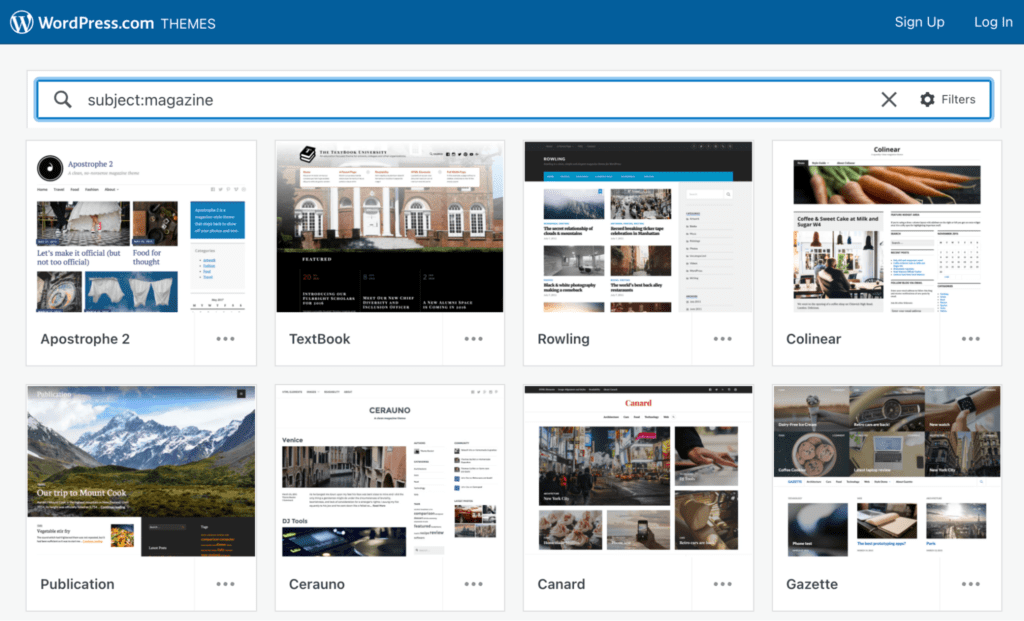 WordPress has many free themes available on its website, but you can also browse sites like ThemeForest and TemplateMonster to browse premium, paid themes that might better suit your magazine.
How do you choose? Here are a few key elements to consider:
"Featured" stories. Many magazine themes let you highlight key stories, often with plenty of above-the-fold space dedicated to striking photography. To choose the right theme, you'll have to consider how you'll fill this space, or if it's better to choose a more conventional theme with an emphasis on written content.
Color options. It may be difficult to customize the colors of a free theme to match your logo or branding. WordPress is open source and you can edit it as you like, but this often means doing complicated work with the embedded CSS code.
Subscription features. WordPress features plug-ins like MemberPress to help you set up accounts with recurring subscription payments. In essence, you can use your WordPress theme to act as a print magazine, down to the way people pay for your content. 
Step Two: Build Your Site and Install WordPress On It
Once you know what you want to accomplish, and you're pretty sure which themes will help you get there, you can move to the next step. It's time to get your site up and running.
Sites like CloudyHost offer one-click WordPress installation with web hosting services. This means that you can go from not having a website to having the bare bones of your magazine website up and running within a few hours.
Step Three: Spruce Things Up with WordPress Plugins
Thanks to WordPress plugins, you can completely customize your magazine website and add all sorts of magazine functionality with just a few clicks.
The trick? Knowing where to look. So we've done that for you by gathering some of the most popular magazine WordPress plugins:
IssueM. This free plugin helps you assemble your content into "issues." In short, you'll notice that WordPress starts acting and feeling more like a regular magazine than a blog. Although some magazine websites run articles throughout the month, IssueM is the ideal plugin if you plan on releasing new content in larger chunks.

Modern News Ticker. What if you run a news magazine? It can be difficult to generate new content on-demand, especially in today's busy 24/7 news cycle. Modern News Ticker helps you publish the latest headlines automatically, giving your magazine a "fresh" feeling even if you haven't updated it recently.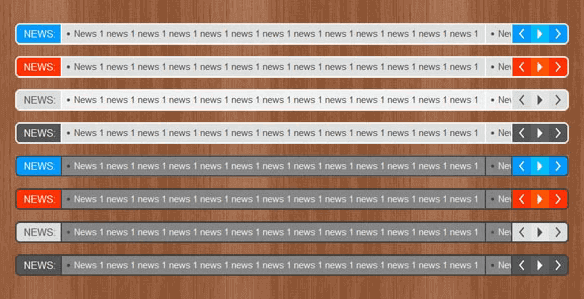 3D Flipbook. Find yourself staring at the WordPress control panel and wondering how you can make your magazine look as good as the "flipbook" styles you see on other websites? A plugin like 3D Flipbook can help resolve all that. This free plugin is great for all sorts of online materials, including books, brochures, and cards, but it has obvious benefits for anyone publishing a digital magazine.

WP Magazine Modules Lite. If you like the feel of Gutenburg or Elementor, WP Magazine Modules Lite helps you build a stylish magazine layout. That includes magazine-specific blocks such as post blocks, tickers, timelines, and banners. There's also a Post Carousel feature that helps you highlight different content throughout the time your most recent issue is released.

Adding a plugin to your WordPress site works great because you can do it at just about any time. They'll neatly fit into your existing WordPress infrastructure; if there are ever any errors, you can simply go back, remove the plugin, and try again. But for the most part, installing WordPress plugins is a breeze.
Step Four: Create Valuable Editorial Content
Building a digital magazine platform from scratch, after all, is a huge accomplishment. But a website is only one avenue to attention. If you want to draw attention to your content, you'll need to think about what people get when they visit your site.
What do people in your niche want? Celebrity interviews? Investigative reports? Opinion pieces? Depending on your specialty, it might be one of the above or a combination. The key here is to build a magazine that draws attention from your specific target market.
Get Started with CloudyHost
When it comes to building a magazine website, whatever your particular niche is, creating valuable content is the name of the game. But none of that happens until you have a platform for making it all happen. Get started with CloudyHost's managed WordPress hosting and build your digital magazine.