NGINX has many advantages and is known to be the fastest web server in the world at this time. Faster loading websites not only provide a better visitor experience but also rank higher in search listings.
Much of our success here at CloudyHost is credited to our high-speed infrastructure that allows for our customers to have extremely fast-loading websites. One key element in our infrastructure is using all NGINX web servers.
Some advantages of NGINX are:
Increased performance
NGINX works very well on pages with thousands of visitors per second. All that happens with minimal hardware resources such as memory and CPU. NGINX serves static content faster than any other web server. It increases PHP performance due to its custom PHP Fast-CGI.
Increased security
NGINX has its own security features which will come handy when your web site gets a DoS or DDoS attack. Such attacks are pretty popular these days and happen very often. NGINX will protect you from most of them and release security updates as soon as new attack methods become known.
Reduced Hardware Costs
The NGINX web server may also reduce your costs for systems administration as it includes 24/7 technical support. You can always contact them and get immediate help.
NGINX advantages over Apache: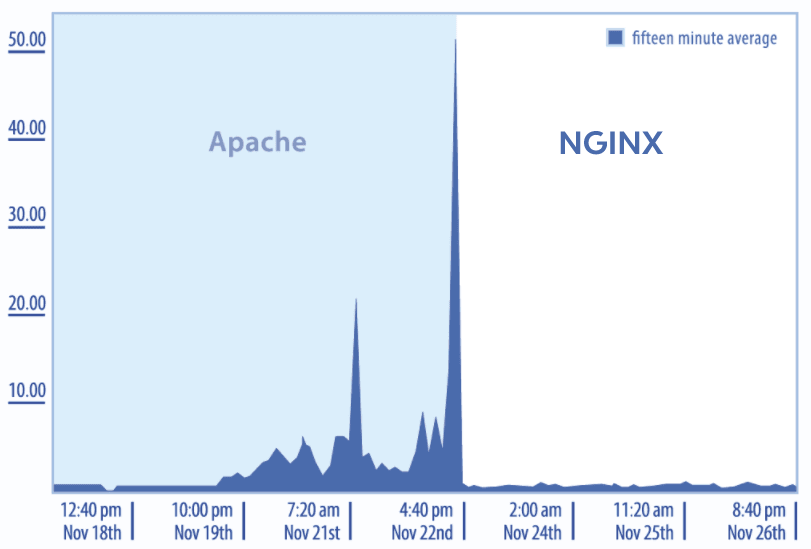 it is up to six times faster than Apache
It is three times faster than Apache in SSL
It increases PHP performance by 50%
NGINX Cache for WordPress (WP Fastest Cache )
WP Fastest Cache for WordPress is a PHP-based plugin that provides page caching and other site optimization features, which deliver superior performance to your WordPress site.
Because WP Fastest Cache (NGINX's cache module) is built directly into the server, overhead is significantly reduced, and caching can be done more efficiently than with other PHP-based caches.
WP Fastest Cache supports WordPress Multisite and is compatible with most popular plugins, including WooCommerce and Yoast SEO.
CloudyHost Web Hosting is powered by NGINX web server technologies so that your websites will get all the benefits like superior performance and value.