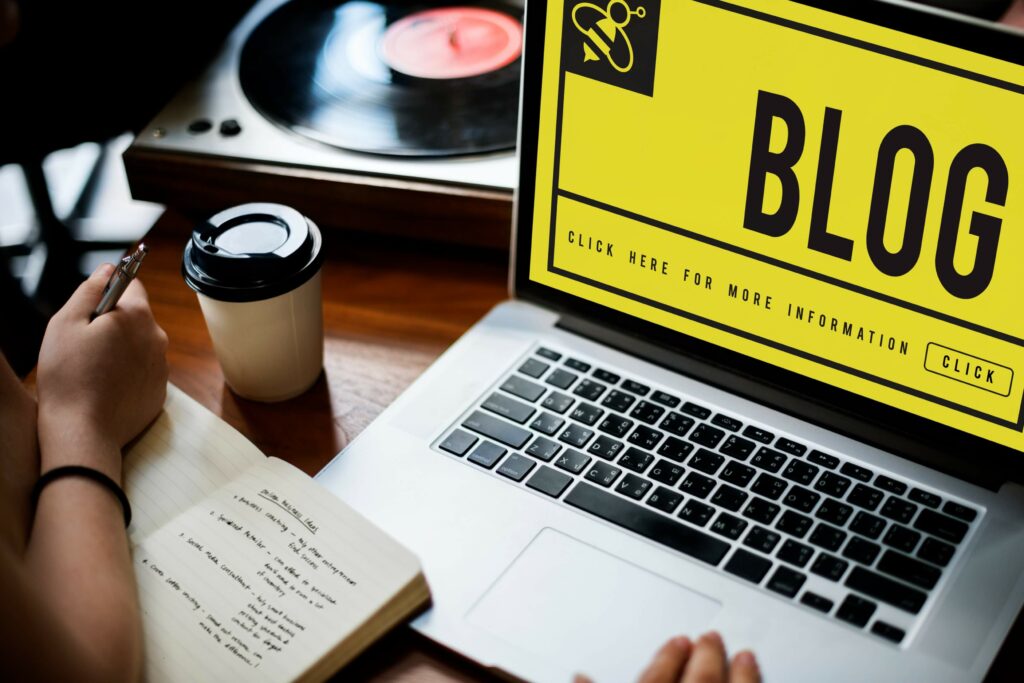 It's crucial for you to know: Even with a solid social media presence and a well-performing website, your online store still needs a blog.
Why? Regular, quality blogging can enhance your business in numerous ways.
1. Blog posts can improve your store's SEO
In recent years, there has been a notable surge in businesses transitioning to eCommerce. Many local physical stores, retail chains, and even manufacturers that traditionally catered to other businesses have embraced eCommerce to connect with customers confined to their homes and recover sales lost due to in-person limitations.
That means there are a lot more eCommerce stores to compete against for visibility in search results. And that means you need to rev up your SEO engine.
Regular posts create new site content that can improve your search result rank. So can posts that include the kinds of keywords your customers search for, whether that's "Bluetooth workout earbuds," "organic hamster food" or something else.
2. How-to posts can attract new and loyal customers to your shop.
No matter your product, it's likely that customers are searching for usage tips. This applies to items ranging from skincare products to sports gear to home improvement materials. So, give those customers what they're looking for, and make your how-to and tutorial posts so useful that people will bookmark them and keep coming back to learn more.
For example, Lowe's offers an extensive library of how-to content, each of which include product links, instructions and more. This is the kind of content someone might save and refer back to as they complete each step in their home-eco-makeover project.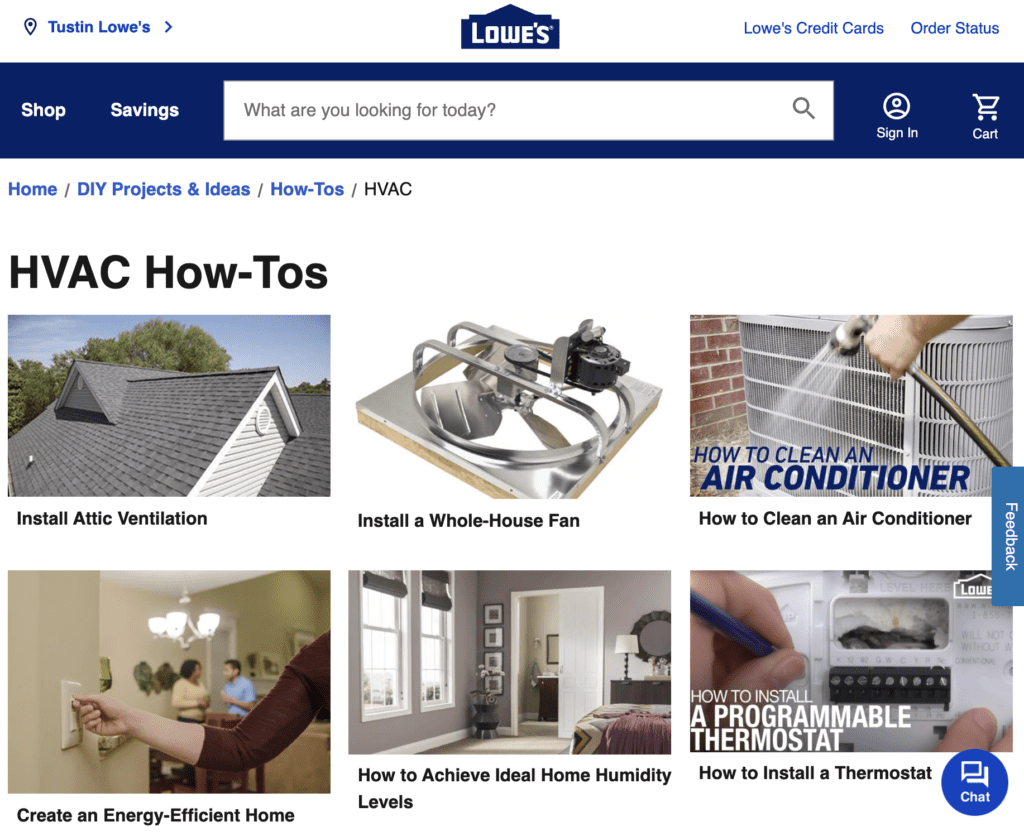 You can probably do something similar for the products your store sells.
3. A quality blog can boost your eCommerce email list.
You probably already know that your email list is the foundation for effective marketing. If your blog offers content that your customers like and can use, it can help you grow your email list so you can get your exclusive offers, promotions and product news in front of more customers, faster.
You don't have to use a pop-up box to get people to subscribe, either. Beauty brand Orly takes a less hard-sell approach with a simple, linked call to join their email list at the end of its blog posts, just above its social links.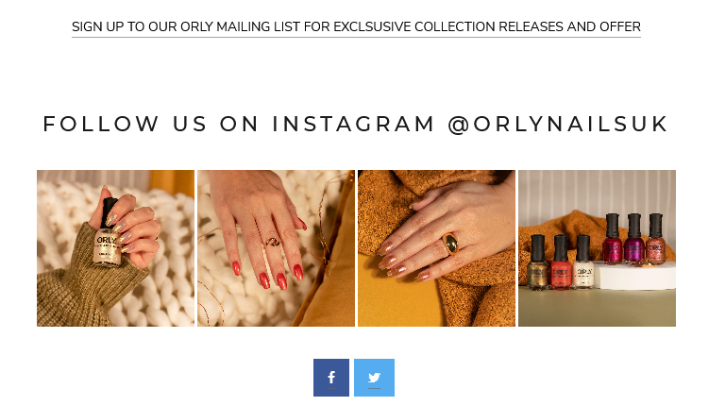 4. Lifestyle posts can attract loyal ecommerce customers.
Building a community around your brand is a next-level marketing move, and it often starts with a blog. Notice that outdoor-gear retailer REI doesn't highlight its products in these recent posts.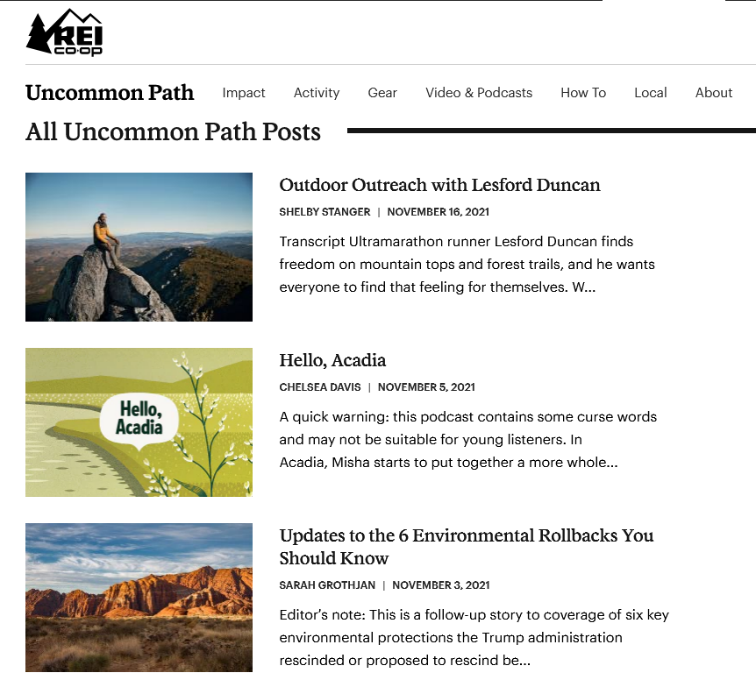 Instead, these blog posts cover topics that their customer base cares about, like conservation and wild destinations.
To create a blog that helps associate your brand with your customers' lifestyle, you need a good understanding of your customer. And you might want to start small, with a single category on your store's blog dedicated to lifestyle content. If it does well, you can gradually add more.
5. Your blog can boost sales by offering buying guides.
Even if your customers aren't into one particular lifestyle or set of causes, they all want to get the right products—no matter what those products are. That's why buying guides are such popular content on eCommerce blogs.
You can turn out holiday- and event-specific buyer's guides for virtually every occasion, including the Festival of Lights, as Chewy shows with its buyers' guide to Hannukah dog gifts.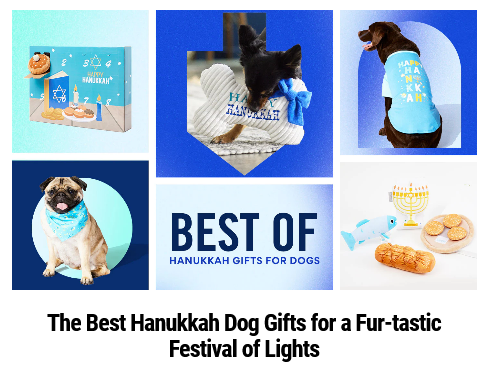 6. Use your ecommerce blog posts as social content to increase site visits.
Your blog posts will get more visits if they include great, original images. And those images can help your posts get shared more on social media, so you can find new customers and drive new visitors to your store's blog.
Here's an example that truly has it all: part gift-guide, part lifestyle post, this Etsy holiday-themed product roundup post with Nicole Richie has influencer cred and lots of well-styled product photos perfect for sharing on social media.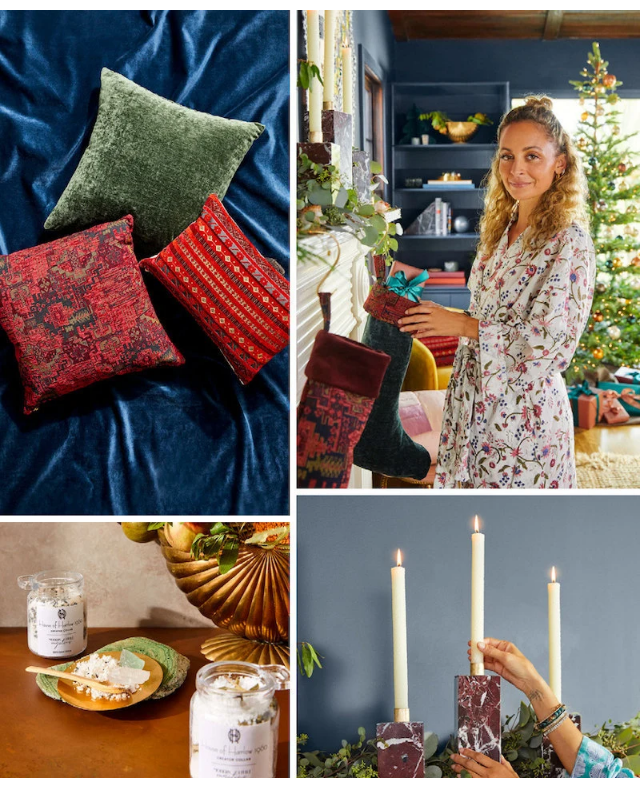 Even without an influencer-sized marketing budget, you can use your phone and some expert tips on taking product photos to turn out blog images your readers will want to share.
7. Your eCommerce blog can help you find your next employees
If your store is growing, you may be looking to hire new employees. Posting job listings on your blog is one way to let your customers know, but what's even more effective is creating a blog category that shows visitors what your company is like, who works there and why they like it. PetSmart does this with an entire blog focused on their employee experience, with employee profiles and features on community-service projects their stores host and sponsor.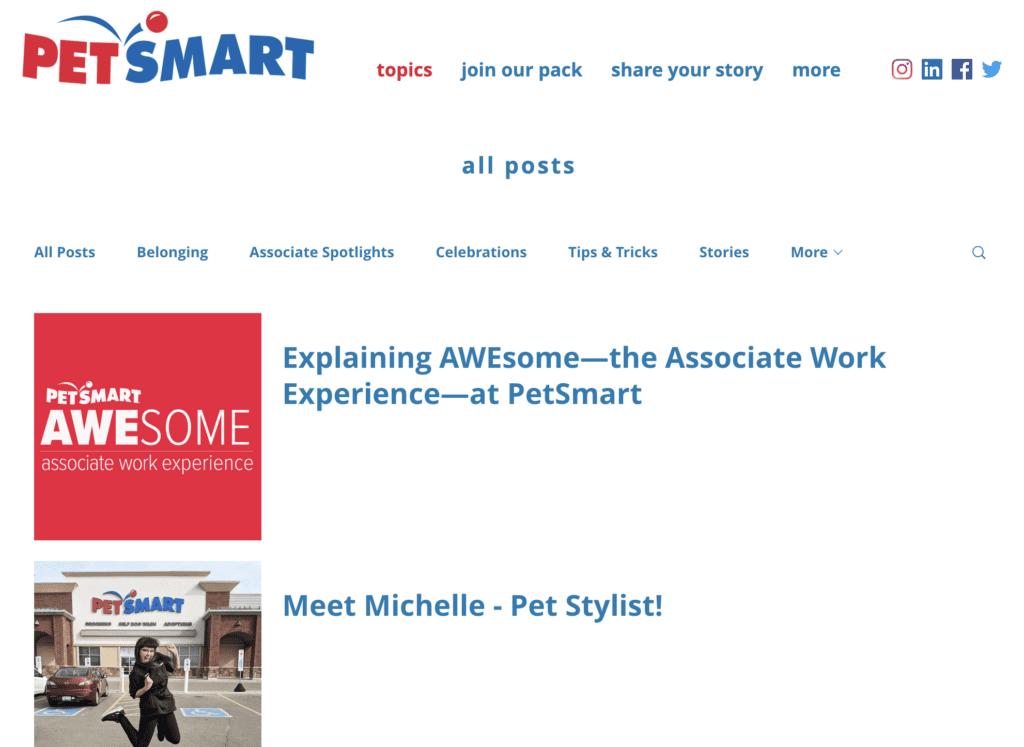 Indeed, Your eCommerce Platform needs a Blog.
In summary, here's why your eCommerce store should have a blog: improved search rankings, increased site traffic, an expanded email subscriber base, enhanced customer loyalty, boosted sales, a broader social media reach, and an effective channel to attract ideal job candidates for your business.
Ready to get your eCommerce blog started? Check out our WordPress hosting plans.