Every restaurant needs a website.
Most of the time, restaurant websites are the first interactions a guest will have with your business. So you want to impress potential customers with a beautiful design.
You'll also want to highlight your menu, hours of operation, and reviews. With these restaurant website WordPress plugins, you can quickly add multiple functionalities.
Take a look at these restaurant plugins below.
1. Restaurant Menu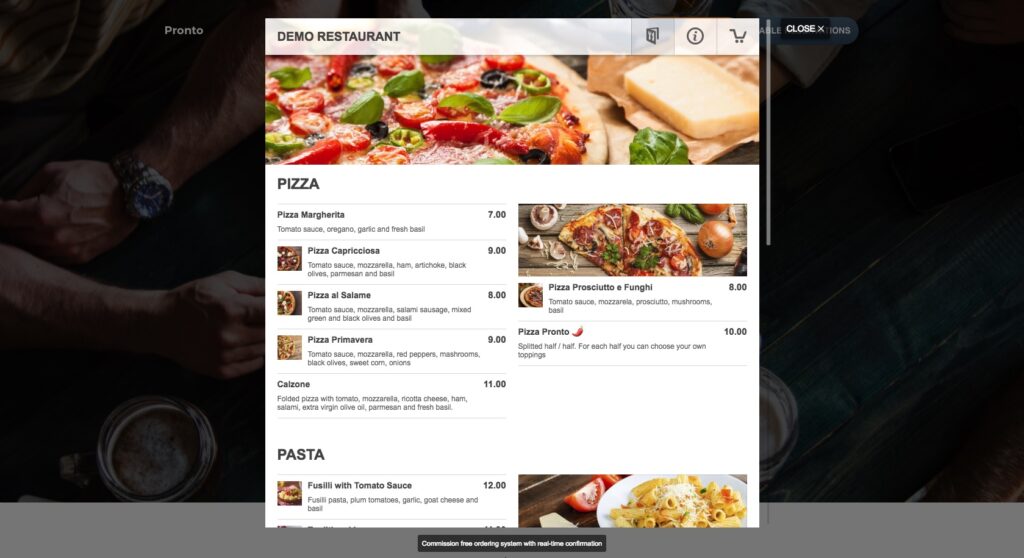 Restaurant Menu is a three-in-one solution for your restaurant business. The user-friendly interface offers a restaurant menu, online ordering, and reservation booking system. Plus, you don't need coding experience to add these cool features.
RESTAURANT MENU
Visual, drag & drop online menu editor.
Upload your own images, or use collection of food images which are available.
Customizable food menu items: sizes, choices and add-ons with multiple select.
Suitable for any type of cuisine, including pizza or burger menus.
Responsive design.
Online ordering comes with a single-page checkout and data auto-fill for returning customers. Your guests will get real-time confirmation of their orders and an estimated fulfillment time. You can even change the opening times for pick-up and delivery orders.
Lastly, guests can book reservations in advance by filling out a simple form. They can receive and confirm their table reservations from the restaurant app.
2. Store Hours Manager for WooCommerce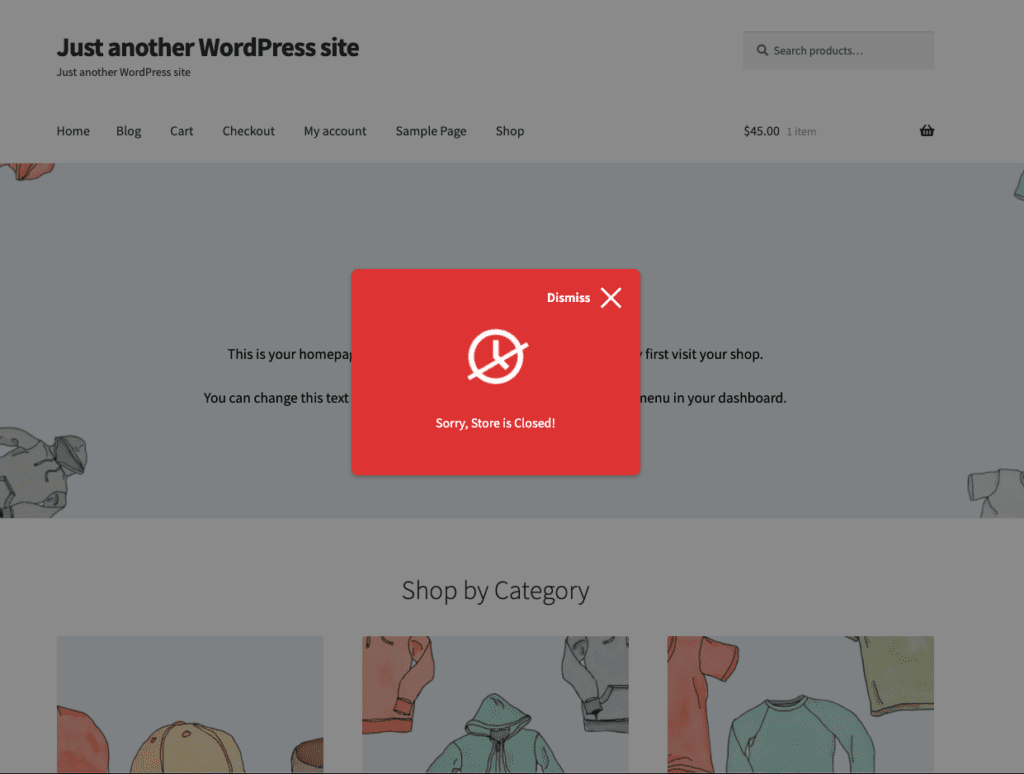 Restaurants receive calls from potential patrons asking questions about the working time. You can now reduce the number of phone calls by posting the hours on your website.
Store Hours Manager for WooCommerce gives you the flexibility to inform your guests. You can enable (or disable) the checkout functionality to only allow orders based on your schedule. That way, if you're closed, no orders will be processed.
CORE FEATURES
Customize hourly and daily scheduling functionality for store hours.
Show pop-up box throughout the site to show the status of the order.
Configure display trigger by site, or by visit of user.
Configure days closed holiday calendar for the year.
Automatic enabling and disabling checkout functionality based on custom time schedules.
Force override schedule to instantly disable checkout functionality for rush times.
Management mode for admin and content creators.
You also can upgrade this plugin to get bonus features. Add your logo to notifications, manage a floating widget, and display a countdown clock.
3. Easy Notification Bar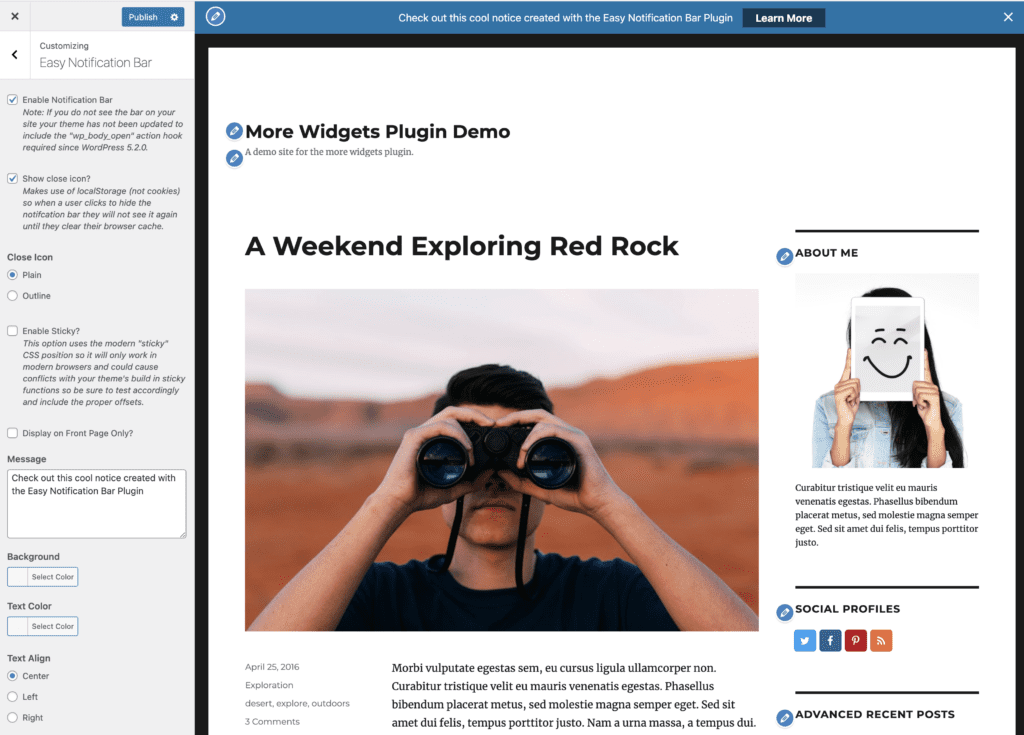 Every single day, restaurants compete to grab the attention of their customers. Whether it's a lunch special or happy hour deal, you're probably reinventing new ways to get paying guests.
You need a way to spread the word about your latest offerings. Luckily, you can inform your website, visitors, with notification messages.
Easy Notification Bar is a plugin that adds a custom top bar notification message to your site.
FEATURES
Easy setup via the WordPress customizer.
Optional close icon.
Optional sticky display.
Custom background, color, text alignment and font size settings.
Optional callout button.
Responsive design
Minimal code.
4. WP Store Locator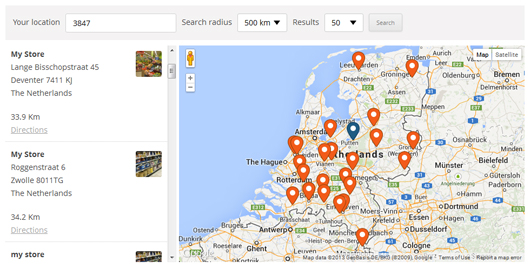 Your guests want to visit your restaurant tonight. How can they get there? Back in the day, guests would get directions by calling the restaurant or even stopping at a nearby gas station to ask for help.
Luckily, no one has to waste time doing those tasks anymore. WP Store Locator is a powerful location management plugin for restaurant websites. You can add a map directly to your WordPress website to help your guests.
The tool allows you to customize the appearance of the map and add custom labels for entry fields. Your guests can filter the results by radius and get driving directions to your restaurant in their selected language.
You can add extra details about your restaurant, such as the phone number, email address, and opening hours. Driving directions can display driving distances in kilometers or miles.
5. Five Star Restaurant Reviews
Social proof is a key influencer for customers. They trust the opinions of their family, friends, and even strangers when buying services.
Reviews offer insight into the customer's overall experience and can persuade potential customers. Reviews also can improve your business if you implement the feedback.
Five Star Restaurant Reviews is an easy-to-use WordPress plugin that adds and displays reviews on your restaurant's website using schema markup for better restaurant SEO.
KEY RESTAURANT REVIEW FEATURES
Create an unlimited amount of reviews and testimonials.
Add 5-star or numbered ratings to reviews.
Clean, modern and responsive layout means your reviews look good on all screen sizes, giving your customers a great mobile restaurant reviews experience.
Add a photo to the review.
Add restaurant reviews to any page, post or sidebar using the shortcode.
The premium version of this WordPress plugin includes a thumbnail layout and an image-based layout. There are also several styling options available to customize the color and the size of your star ratings.
Serving a Better Restaurant Website to Your Customers
Create a website for your restaurant by choosing your hosting package.
The second step is to highlight your menu, the new special offers, and the opening hours with these WordPress plugins.